Making media pay is at the forefront of publisher's revenue strategies for the future. For publishers, this has involved focusing on the subscription market, yet publishers are still struggling to find the right strategies to make people pay. UBS predict that the subscription market will be worth $1.5 trillion by 2025. Understanding the best ways to generate future revenue is clearly strategically important and can help publishers to make better informed decisions. We analyse the latest 80+ page report from Damian Radcliffe, Professor in Journalism at the University of Oregon, looking at 50 ways to make media pay to explore some of the best practices and future revenue winners for publishers.
Brightness ahead for bundling revenue
In our recent post looking at the next 10 years in news from the perspective of a millennial, we wrote about how publishers should unleash the power of bundling. In his report, Damian was able to highlight success within the area.
Within the report, 2 types of bundling are explored: bundling with other providers and bundling across publishers.
Bundling outside the world of publishing could be a future lucrative revenue opportunity for publishers and provide great exposure. With my own mobile subscription here in Belgium, I get access to both Le Soir and Het Laaste Nieuws, 2 of the largest titles in Belgium. For those looking for a mobile provider, this benefit clearly is lucrative for those that love news, and vice versa. This coupling with mobile providers proves to be a growing trend throughout the world. In the US, T-Mobile and Sprint customers are given free annual subscription to The Athletic as part of their deal. Whilst these external bundles are great, ensuring publishers still get a fair price for their content is crucial.
In the world of cross-publisher bundling, several examples have come into the industry. During the pandemic, we saw Amedia offer a new form of subscription, +Alt. By choosing this subscription, subscribers gained access to all local titles from the publisher. This meant that access was provided for the subscriber to read about the news in their own local area, whilst being able to check out the news in other areas that may affect them, such as where family and friends live.
Inside the report, a significant example from the industry is uncovered. In September 2020, a new special offer was launched. The Washington Post and The Financial Times gave readers of either publication access to the other, free for 90 days. This presented a clever strategic partnership for the publishers, granting access to differing forms of news and working to drive new consumption habits in the hope of pushing subscriptions.
Bargain hunting for subscriptions
Everyone likes to feel like they are getting a bargain. When signing up for The Athletic last Black Friday, I couldn't have been happier to hand over my details to get their sports news onto my phone for $1 a month. These bargains are a classic tool and have long been at the forefront of revenue strategies. In his report, Damian gives the example that "for consumers, getting a weekend newspaper as a bonus for having a digital subscription, probably feels like a bargain".
Unrivaled sports coverage. Unbeatable price.

Take advantage of our Black Friday deal and get a new subscription to The Athletic for just $1/month: https://t.co/3GonHC18JT

— The Athletic (@TheAthletic) November 27, 2020
Discount for specific groups has proved to be a great way to bring in subscribers. The Times offer a student discount so subscribers pay £2.17 a month. This is a discount of over 90% from their base subscription rate of £26 which the publisher hopes student subscribers will be pushed towards. On another level, The Financial Times offer a FREE subscription for students aged 16-19. They hope that this will get them into the habit of paying for their student rate of €3.27 a week, 50% off their full price offering (which they hope most readers will end up at) of €6.54 a week.
Away from the student world, Military discount has become widespread in the USA. Amongst the examples given in the report, The Atlanta Journal Constitution provide 50% off for military personnel. ESPN go further with 87% off and a free $10 Amazon gift card. In the UK, The Telegraph provides an introductory discount for NHS healthcare workers providing them a year-long subscription for £29.99, before this renews to the standard price of £97. Making people feel special is a great way to build a caring brand identity and a loyal relationship.
Providing discounts is a great way to build habits amongst readers and push them towards paying the extra to fulfil their information need.
Permeable paywalls
Paywalls are becoming a mini saviour for publishers. When hitting a paywall, readers are prompted to either pay to continue their reading experience or wait for a period of time for the paywall to reset itself for free access to begin again.
Metered paywalls are becoming the bread and butter of publishing revenue generation. Damian writes that within the industry, visitors are able to read an average of 5 articles per month before being prompted to pay or come back at a later date. These paywalls do enough to let visitors get a small taste of what is behind the paywall and build the habit of consuming news, whilst doing enough to lock them out and ask them to pay for journalism. These metered paywalls have been particularly useful in converting light readers into subscribers.
Some publishers offered a hybrid paywall which offered free access through their paywall for articles on specific topics. The Financial Times offered visitors free access to all articles about the Coronavirus during the pandemic, and provided free 1 day access to their journalism during the COP26 summit. Danish publisher Politiken followed suit. They offered free access to their journalism until the end of November 2021 so that readers could be informed about COP26 and the Danish regional and local elections amongst other topics.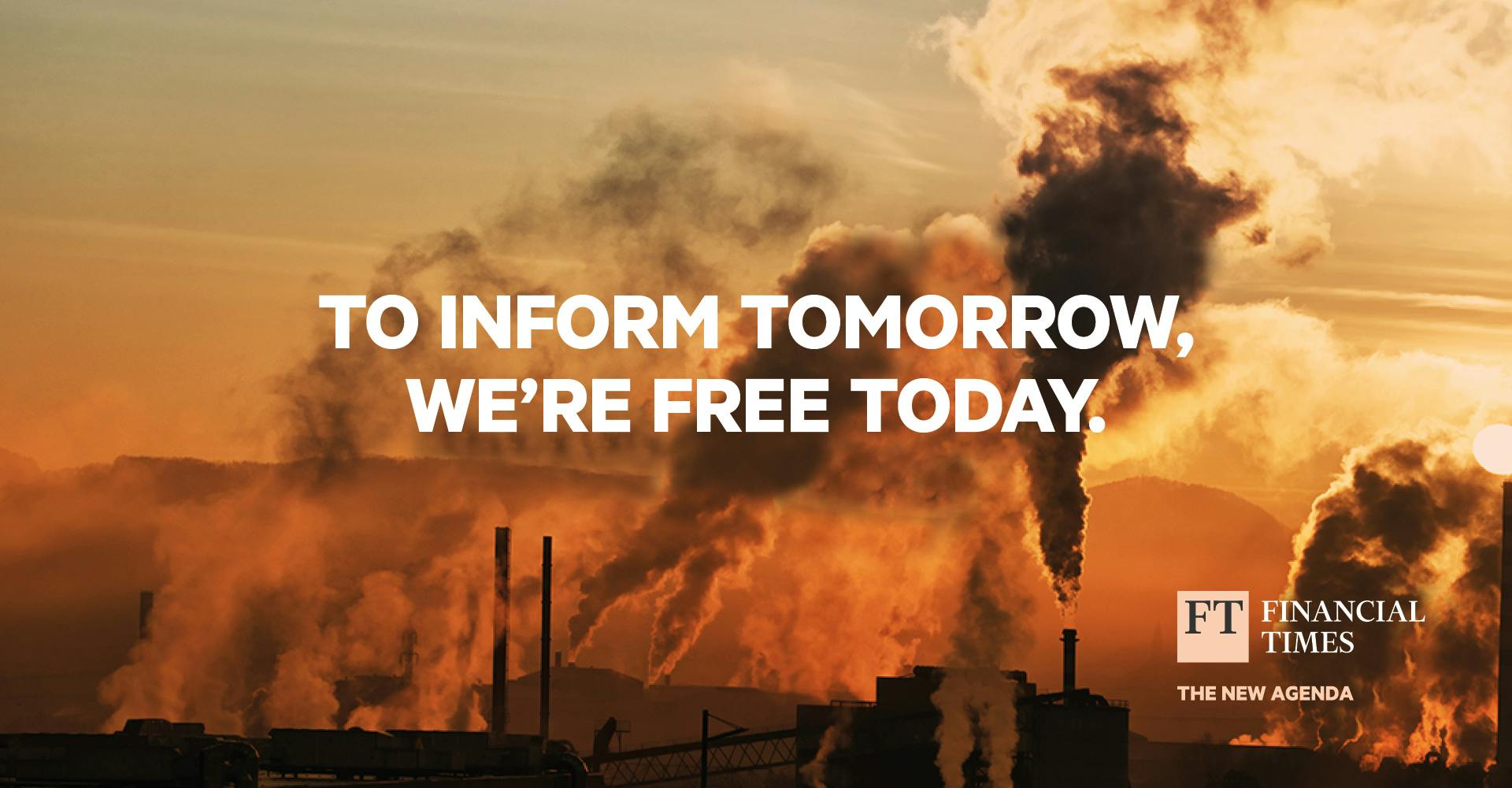 Pay as you go subscriptions also offer another way to permeate a paywall whilst still receiving some form of payments. Some publishers let readers access one-off articles for a one-time payment. Others, such as Kölner Stadt-Anzeiger, allow subscribers to send an article to a friend or family member free of charge, however when they swipe to the next article, they will be prompted to pay.
There are also specialist providers highlighted in the report that allow consumers to upload money to their account and pay for content across different sites. One example given is of Axate. Through adding money into an "Axate Wallet", users can purchase individual articles, or other forms of content, from multiple partners, including regional publishers such as The Yorkshire Post in the UK.
"Everything's becoming a subscription, and the pandemic is partly to blame"
As The Washington Post recently announced, "everything's becoming a subscription, and the pandemic is partly to blame". So, what revenue options do publishers have beyond the world of subscriptions? Well, the key reason people come to the news is for content. After all these years, if that approach is not broken, then why fix it?
Partnerships with other platforms are an area which we see growing, particularly as Damian adds that these platforms are the go-to content sources for many audiences. These platforms, of course, overwhelmingly include social media providers. French publisher Le Parisien, a publisher fond of the power of video, leveraged the power of Facebook Watch. The report tells us that by doing this, Le Parisien grew their video views from 5 million to 50 million a month. Facebook claims the publisher also boosted their revenues by 100%. Whilst these opportunities may feel lucrative, publishers must ensure that these partnerships are mutually beneficial.
Newsletters and podcasts have been rebirthed. These 2 traditional formats have been rethought and strategically harnessed. Newsletters now provide publishers with a short form of edition that is easily curatable and drives data gathering. They have proved excellent in reducing churn through their promotion of engagement with other features. Sometimes, they can even provide exclusive access to content. Damian highlights the example of The Asahi Shimbun in Japan. Their newsletters have featured articles ahead of their publication elsewhere. Twipe's JAMES algorithms for personalised newsletters have seen 26% increase in habitual readers for the cohorts exposed to daily newsletters holding a mixture of personalised content and the news of the day.
The podcast boom has really shone a light on the future potential for audio. This is particularly promising when learning that 62% of 13-39 year old's listen to podcasts. Podcast revenue is growing. The US podcast market expected to top $1 billion for the first time in 2021 following 19% growth in 2020. Publishers, such as The Economist, have used podcasts as a new way to interact with visitors and encouraged them to pay for ad-free podcasts. Others have used it as a way to boost their offering and add a new dimension to their news, like NRC with their new audio app.
No matter what the future revenue plan, the consumer must remain central to strategies. Future success will be subscriber centric so crack this and crack the sustainable revenue challenge.